November 10, 2021
By Tommy Thompson
Print the recipe

Some of Florida's best fish are in season this month. Depending on which side of the state you fish in, there are a number of firm-fleshed species that work well on the grill. Grouper and several of the snapper family immediately spring to mind, but hogfish and amberjack are excellent choices, both with open seasons until the end of this month.
I firmly believe that everything is better with butter. This is especially true with seafood, including stone crabs, grilled Florida lobster, and grilled pelagic fish like Spanish mackerel. This recipe, grilled fish with garlic, shallots, wine and butter sauce, is not only delicious but easy to prepare.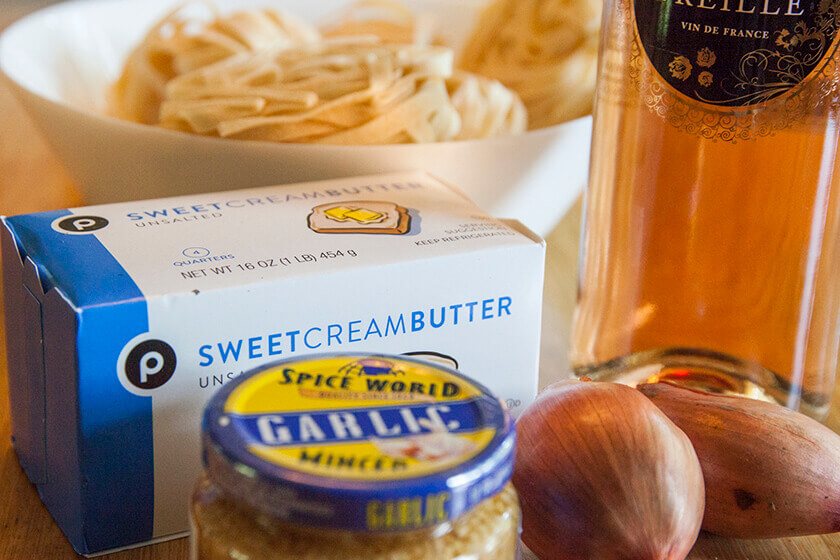 Grilled fish with garlic, shallot, wine and butter sauce
Serves: 4
Total time: 30 minutes
Ingredients
4 servings (6 oz.) Firm fish
3 tablespoons extra virgin olive oil
Sea salt
Black pepper
4 ounces (one stick) unsalted butter
2 shallots, chopped
3 tbsp garlic, minced
1 cup of dry rosé wine
instructions
The recipe has two parts: the fish and the sauce. The "fish" part is simple and can be done on a gas or charcoal grill. Lightly coat the fish with olive oil to prevent sticking. A pinch of sea salt and a pinch of freshly ground pepper are the only seasonings needed. Be careful not to overcook your fish, knowing that it will continue to cook (and harden) for a few minutes even after it is off the heat.
---
---
The "sauce" is not difficult either. It's the butter that makes this dish a popular dish with us, and it's one of the few that I insist it be made with unsalted butter. Salted butter has salt added as a preservative, and for me unsalted butter tastes fresher. Simply melt the butter over low heat in a small saucepan then add the garlic, shallots and wine. Whisk everything together and cook over medium heat until the garlic and shallots are transparent and the sauce thickens. You may need to add salt and pepper at the end.
To serve, assemble your plates and pour a generous portion of the sauce over the fish. I prefer butter fettuccine or linguine pasta as a bed for the fish. And remember, "Butter is better. " FS
Published Florida Sportsman magazine in October 2021